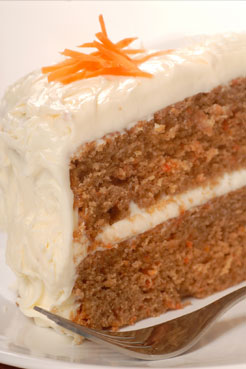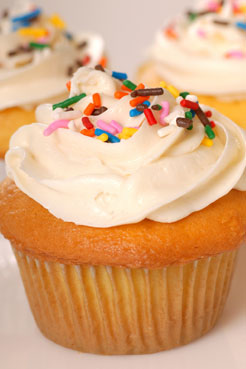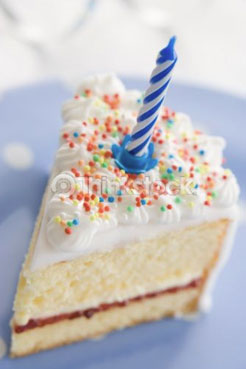 Cake Fillings - Storage and Shelf Life
All cakes should be stored in a cool dark place on a flat sturdy surface.
Never put cakes in the fridge other than fresh dairy cream cakes.
Sponge, Chocolate and Carrot cake will keep for one week after delivery.
Fruitcake lasts perfectly well, wrapped in foil, for months not years.
We do not currently make gluten or dairy free cakes.
Our sponge and chocolate cake does not contain nuts but may contain nut traces.
Our fruitcake does contain nuts and alcohol.
Our cakes are made with vegetable fats and contain dairy products.
Vanilla Sponge
Our vanilla sponge is made fresh to ensure a soft, moist and light texture. It is split and spread with a homemade butter-cream, whipped from pure butter and icing sugar. With choice of jam
Chocolate Fudge Cake
Our chocolate cake contains as much chocolate as we possibly can fit in. This ensures that it is always moist and rich in flavour. All of our chocolate cakes are topped with chocolate sugar paste icing and split with layers of butter-cream.
Rich Fruit Cake
Our fruitcake is packed full of fruit and flavours. We use natural ingredients real butter, dark sugar, flaked almonds, brandy and sun dried fruits. We slow bake the cakes in the oven to ensure a moist and delicious cake. We always finish our cakes with marzipan and rolled sugar icing.
Carrot Cake
Our carrot cake has been a favourite for over a decade. It is made from pure ingredients and fresh carrots to create a moist and delicious treat.
Cup Cakes
Our cup cakes can be made in any flavour from carrot to chocolate to traditional vanilla sponge. Will come boxed including a silver cup-cake stand to use for the day.
FAQs
How can I go about ordering my cake?
You can either email or telephone Joanne directly. All emails are responded to within 24 hours.
Telephone: 07539-654-402
There is also a facebook group called Butterfly Icing
When do I order my cake?
As soon as you can, once you know the occasion email or call Joanne and you can decide which cake is best for you.
Do the cakes only come in one size?
A cake is made to suit your needs so will be as big or as small as required by you.
I am not too sure what cake to decide on, can you help?
Sure, as long as you give Joanne an idea of who the person receiving the cake is, interests, hobbies, age etc, together we can come up with an idea.
How much do the cakes cost?
The cost of the cake is dependant on how big/small it is and what type of cake you require. All quotes are done instantly, so call Joanne for a quote.
How is the cake collected and when?
The cakes can be collected from Joanne once they are ready. Collection is usually done the day before the event or in some instances on the day.
I forgot to order a cake and need a rush order, can you help?
This is dependant on how busy we are; although we will try our best to help you, this will totally depend on when you order, so if this is the case call Joanne immediately and she will be glad to help.