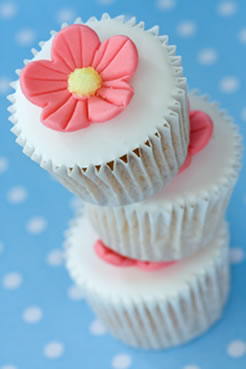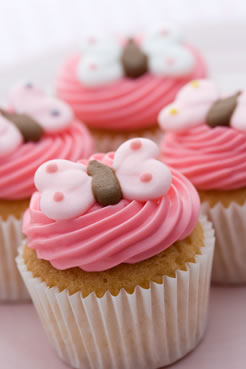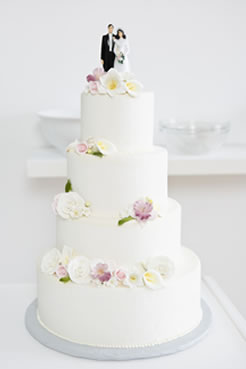 Welcome to Butterfly Icing
Looking for the perfect cake for the perfect occasion then we can help. Our dedicated staff are on hand to help with gathering ideas, design and production of the cake.
A cake should be made perfectly for your occasion which is what we guarantee. We cater to your needs, so tell us exactly what you want and we will deliver the end result.
About Butterfly Icing
Founded in early 2008, Butterfly Icing offers fun and delicious cakes at great prices!
Starting out by making cakes for friends and family, the business expanded within 6 months and is now providing cakes for all different occasions as well as fetes and events.
The business was then taken to a whole new level with face painting (Trained by Follies School of Body Art) and bouncy castle hire now being offered with the party packages.
With this we aim to provide the much needed support for your party, with your cakes and entertainment taken care of you are then free to enjoy the party with the rest of your guests!
Making cakes that taste as good as they look and promoting fun is the key to the success of Butterfly Icing.
So go on indulge in some sugar and fun!
What Our Customers Are Saying
"I would like to thank Joanne for all of her help with my cake, it was a surprise for our anniversary and she helped me with what design to pick. The cake was perfect and was perfect for our evening. We were still eating it a week later, it was so moist! Thanks Jo!"
"I ordered a large cupcake and 30 small cupcakes for my daughters joint birthday party! They went down a treat, the kids loved the cup cakes and the large cake was great for the adults and party bags. I have recommended Jo to all of my friends and family, as her cakes are brilliant"
"When my mum decided to have a themed birthday party I thought I better order a cake, I spoke to Joanne, not having a clue what to get. She gave me lots of options and I finally went with the beach cake. Everyone loved the cake and it was the centre piece for the whole party. The cake was made to exactly how we wanted it and looked great"
"My daughter lives in Zurich, Switzerland. It was her 40th birthday and contacted Joanne oringinally for a square cake. However, we got talking and I told her that every time my daughter came home she craves Pie and Mash. Joanne said why not do a 'pie & mash cake' I loved the idea! Joanne did it and it was absolutely fantastic, it looked so much like the real thing! My daughter thought it was brilliant, she took pictures of it to take back to Switzerland. It was really amazing"
"Joanne's Cakes are the best! She made me a beautiful Birthday cake. She also decorated my venue with balloons and flowers. It went down so well, everybody said how lovely it was. Joanne also delivered it to the venue and set it up on the table. She's a great girl"
"§Joanne's cakes are the best around, she made me a beautiful Birthday cake for my 65th birthday party, my guests loved it, and most had more than one piece. Joanne delivered it to my venue where I had my party, and set it up on the table for no extra cost. She really does put in that extra effort."
"Joanne made my Wedding cake for us and it really was stunning. It looked exactly as dreamed. We sat down and dicussed all the ideas we had. She showed me lots of different designs and how we could incorapated it into OUR design. She really does put in that extra effort"